The rise of softPOS payments
Governments worldwide are well on their way to a less cash society. The COVID-19 pandemic accelerated the shift to contactless digital payments. In 2020, Mastercard partnered with Worldline India and Axis Bank to launch a SoftPoS solution to help offline merchants and mom-and-pop stores accept payments using their smartphones. Correspondingly, Visa released certification standards and launched the Visa Tap to Phone program in October 2020.
SoftPoS is an easy-to-deploy solution for low-value transactions and is a good fit for micro-merchants. Especially in the backdrop of the current landscape, small and micro-merchants can accrue significant benefits from SoftPoS and ably provide their customers with a seamless and cost-effective checkout option.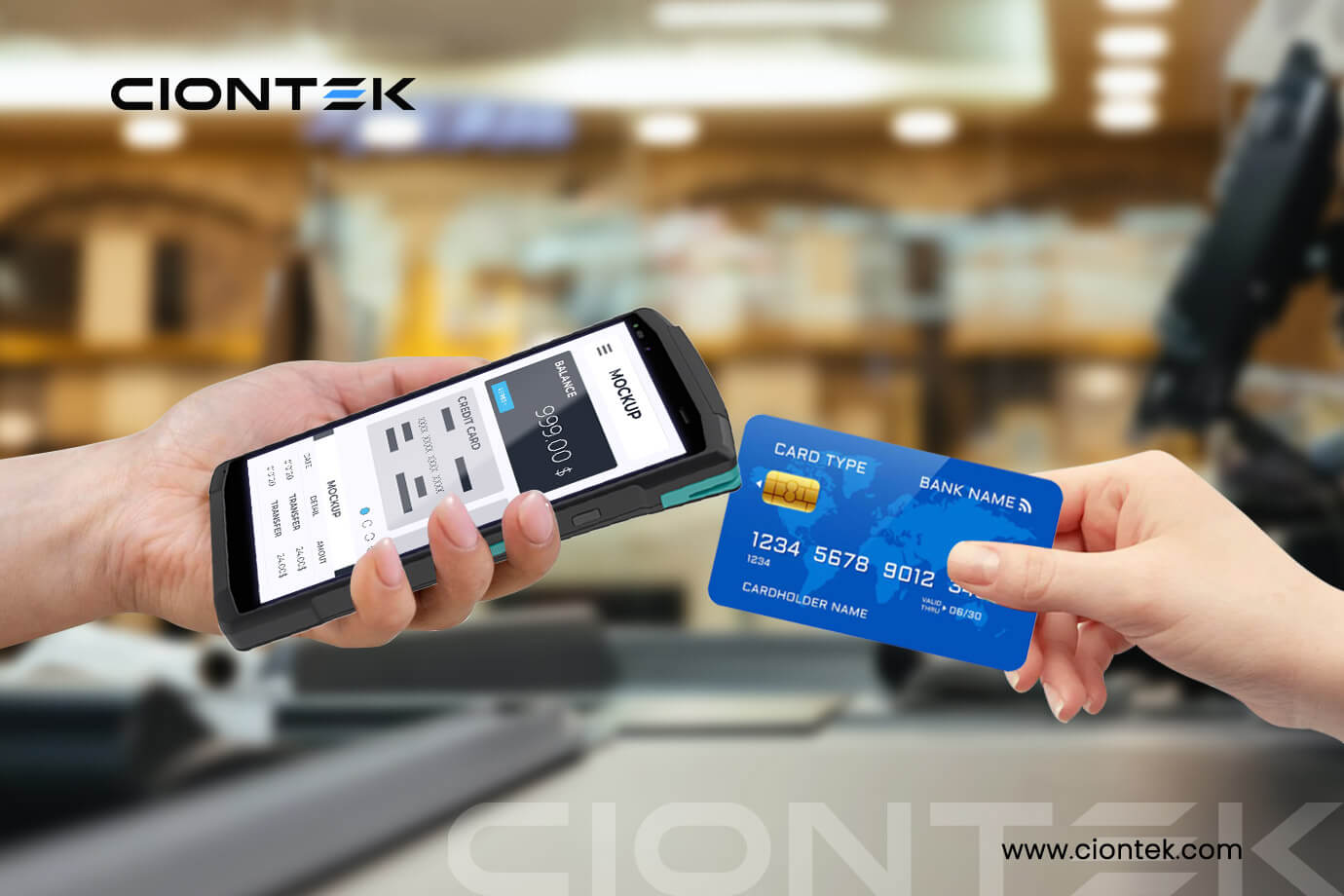 History of payment
Since plastic payment cards came around in the middle of last century, merchants have always had to have specialized hardware to accept payments. This hardware is generally referred to as Point of Sale (POS) terminals.
Initially cards were accepted through manual imprinters, which did not allow for real time approval. Later businesses moved to electronic authorizations and the first electronic credit card authorizations were done over the phone, and often took upward of 5 minutes. Merchants had the choice of imprinting their transactions or calling in for an authorization. Point of Sale terminals, allowing fast approval of the transactions emerged in 1979, and greatly reduced the time required to process a credit card.
In recent years new POS terminals appeared addressing two main issues – to reduce the requirements for special connections to the banks and expensive equipment and to increase the functionalities of the POS terminals.
To reach more merchants mobile POS terminals (mPOS) were developed. They connect to a mobile device and use it to communicate with the card platforms. These new mPOS terminals reduced the cost for the merchants and addressed the problem of having to have dedicated lines to connect to banks. Another trend in the POS terminals is to add additional functionalities and bring more value to merchants allowing them to run additional applications on the POS terminal.
In all the cases above, however, merchants always had to have additional hardware to accept payment cards. This is how software POS is different.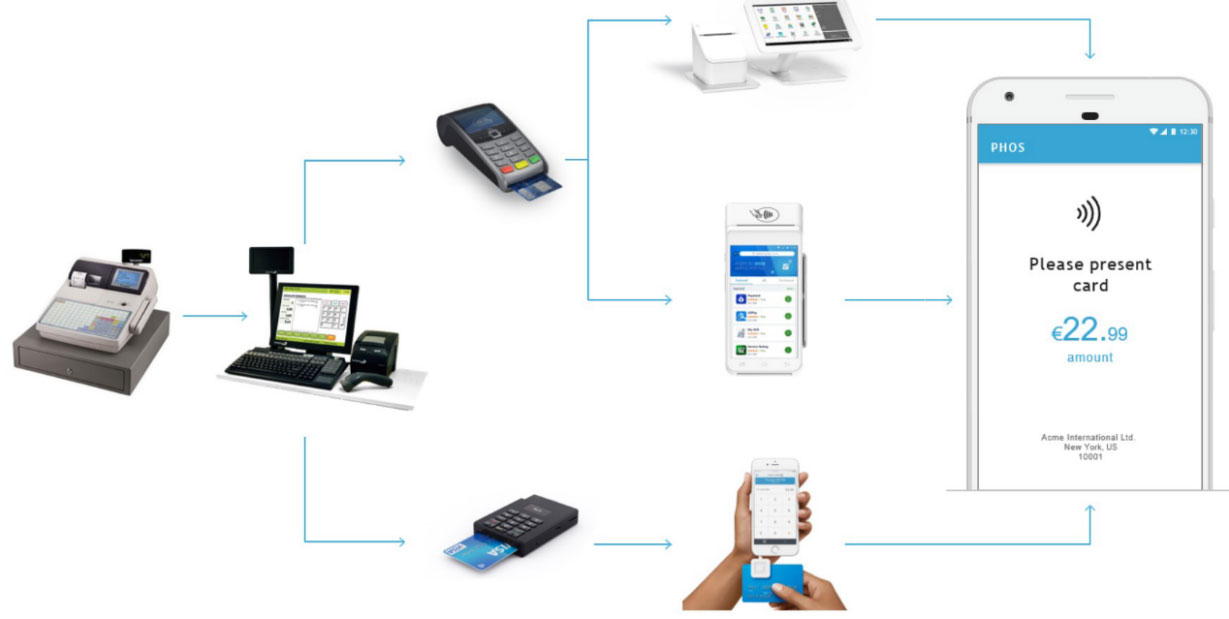 What is softPOS?
Software Point-of-Sale, also known as softPOS, is a new technology that enables merchants to accept payments via Andriod smartphones,tablets, or other devices. This technology is revolutionary because it eliminates the need for additional hardware such as card machines or physical POS devices.
Currently, only available for Android operating systems, softPOS helps merchants take payments from contactless cards, mobile wallets, and NFC wearables.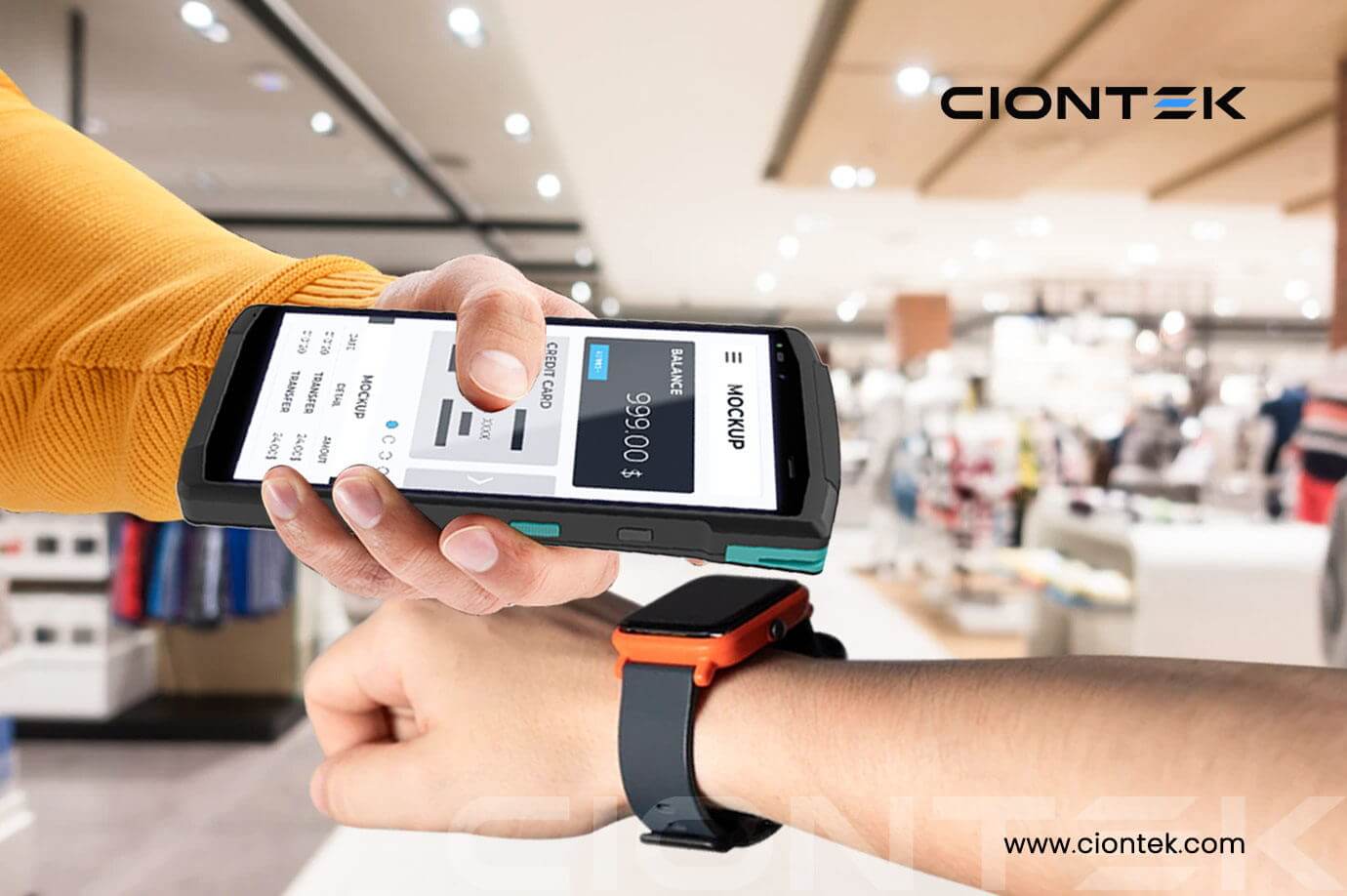 Benefits of softPOS for your business?
No hardware preference – SoftPOS enables merchants to accept payments from two main methods: contactless cards or digital wallets on smartphones such as ApplePay and Google Pay. It requires no special hardware such as POS terminals, cables or dongles. You can accept payments on a smartphone or professional commercial Android device. The crucial point is that it must have an NFC chip installed on it.
Bank and phone agnostic – SoftPOS usually doesn't require operations with a particular acquirer or phone.
Various payment methods – SoftPOS solutions can also accept multiple payment methods. One of these methods includes QR code payments on a smartphone for in-person payments.
Additional value-added services – with features like the revamped Cash register mode in your app, you can also manage inventory, add and sync products as well as take split payments, use multi-operator mode, tipping mode and more.
Your POS terminal is now a professional phone
Harnessing the power of technology, we at are innovating the payments landscape with the latest addition to our payments acceptance solutions with Ciontek POS. An innovative, affordable and simple solution, payment acceptance has never been easier for merchants on the go – anytime, anywhere!
And the best part?
Super NFC on Android CS30 – It equips NXP chip which used to be applied for industrial grade devices such as EFT POS. By contrast with normal smartphone NFC, the field is over 50% wider.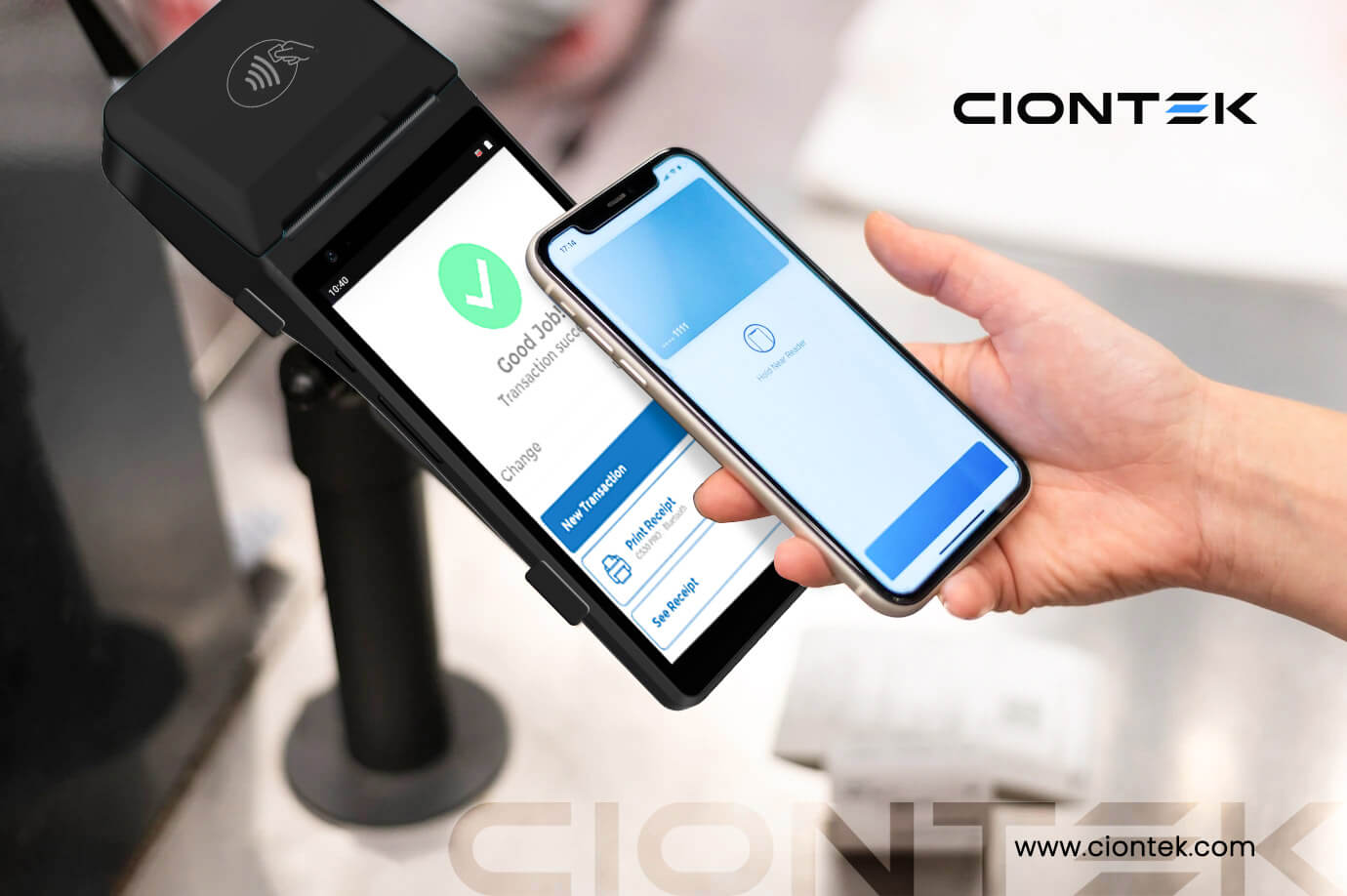 Enterprise Customized level Android OS – In-depth customized operating system for secure system. Generally, the technology of safe Android OS mainly contains Hourglass isolation technology, APP permission, SE Android and etc., however this is not safe enough for those data terminals, POS terminals that has high security requirements, Then Customized Android OS can solve the problem.
Flexible cooperation terms – Welcome to contact our sales for your specific project requirements, Ciontek welcome and embrace the variety of market.